WANTED FOR HIGH-PERFORMANCE DESKTOP STORAGE:
September 28, 2015 A.D.
PCIe 3.0 RAID controller with x16 edge connector
and 4 x NVMe ports (16 x PCIe 3.0 lanes total),
with 4 x cables compatible with direct-connect
2.5" NVMe SSDs.  Premium option supports
jumper block or Option ROM setting to increase
transmission clock to 16 Gb/s when PCIe 4.0 arrives.
For preferred cabling topology, see:
http://supremelaw.org/systems/intel/4-port.fan-out.cabling.topology.JPG
<![if !vml]>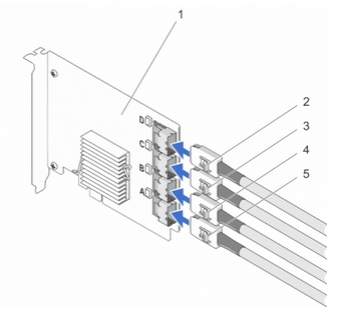 <![endif]>
Source:  (not known / please advise)
Must support all modern RAID modes and be bootable (cf. INT13).
The following photo of a proprietary Intel AIC (add-in card) was found
in this next review by Patrick Kennedy dated June 23, 2015:
4 solutions tested: Add 2.5″ SFF NVMe to your current system
http://www.servethehome.com/4-solutions-tested-add-2-5-sff-nvme-current-system/
<![if !vml]>
<![endif]>
The following is a photo of the Highpoint RocketRAID model 3840A
NVMe RAID controller:
<![if !vml]>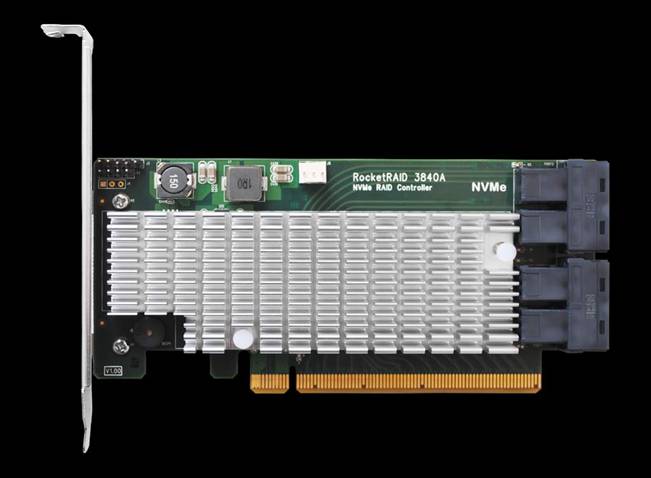 <![endif]>
Sincerely yours,
/s/ Paul A. Mitchell, B.A., M.S.
Instructor, Inventor and Systems Development Consultant
aka MRFS  mrfsys@gmail.com
(Memory-Resident File Systems)
All Rights Reserved (cf. UCC 1-308)